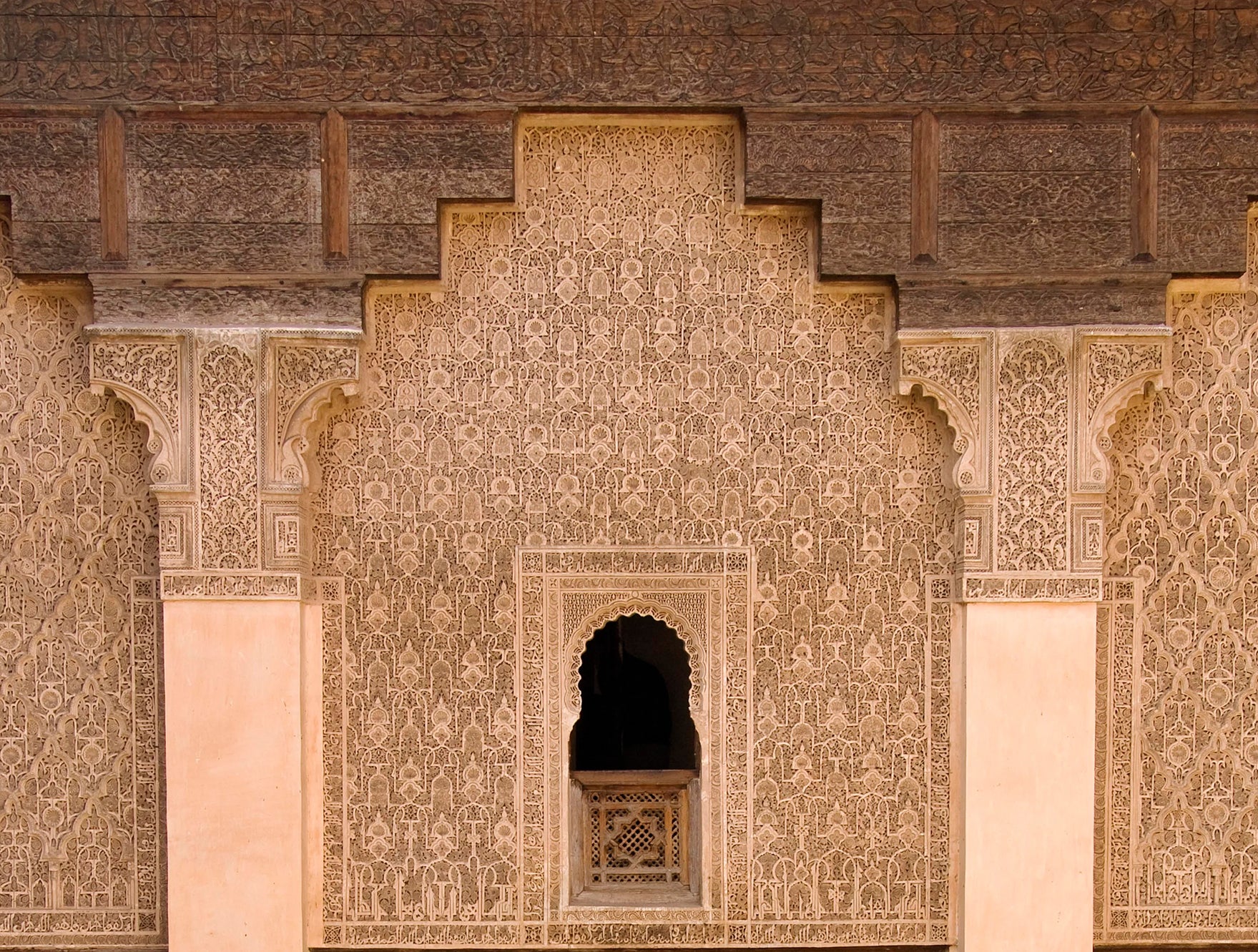 How to Get the 'Moroccan-Chic' Look
Moroccan interiors are all about elegance and luxury. The intricate patterns and dramatic colors have a story of their own. Despite their richness, there is something relaxing and calming in Moroccan interiors that make everybody fall in love with them. 
So, if you are looking for some inspiring ideas to give a Moroccan upgrade to your living, here are some tips that will help you achieve majestic results. 
1// USE RICH COLORS 
Moroccan design borrows colors from nature to create striking patterns. Terracotta red, ocean blue, earthy oranges, and bottle green are some of the most common shades that can be spotted in Moroccan interiors. To give a modern twist, use these colors with neutral backdrops and it won't look overwhelming at all! 
2// LUXURIOUS & OPULENT FABRICS
Moroccan textiles are soft and plush. You can use throw pillows in silk with bold patterns to get a touch of Moroccan magnificence in your modern interiors. To create a statement, use distinctive Moroccan rugs and area carpets.
3// MAGICAL MOROCCAN LAMPS
Words fall short on how amazing Moroccan lamps look in any interior space! Moroccan lanterns made of posh metals have a charm of their own. Use the Najma Pendant Light shadows above to create mesmerizing shadows that you won't be able to take your eyes off! 
4// MOROCCAN MOSAIC TILES
Who doesn't love a splash of color through authentic Moroccan Mosaics? Think of unconventional ways of using these mosaics like in kitchen backsplash, flooring on the foyer, or powder room. 
5// EVOCATIVE SCENTS  
Moroccan scents are like a cherry on a cake. Fragranced candles, incense sticks, and essential oils are an integral part of exotic Moroccan décor. Add our hand poured soy candles in Oriental, Oud or Jasmine scents and you will instantly notice how subtly they can change the whole vibe of your home! 
Are you drenched in the Modern Moroccan Magic as well? Try these easy tips and transform your house into a beguiling Moroccan living.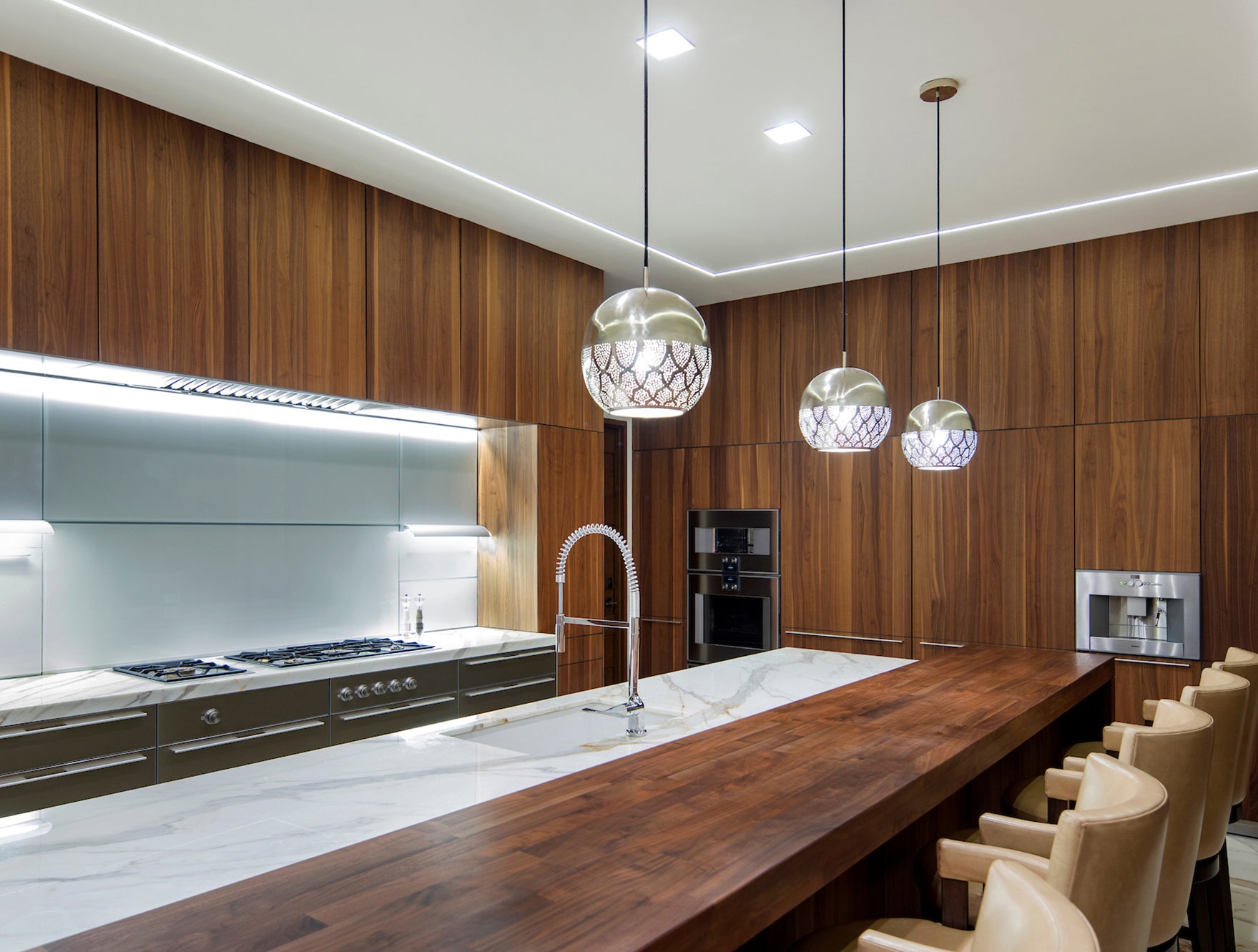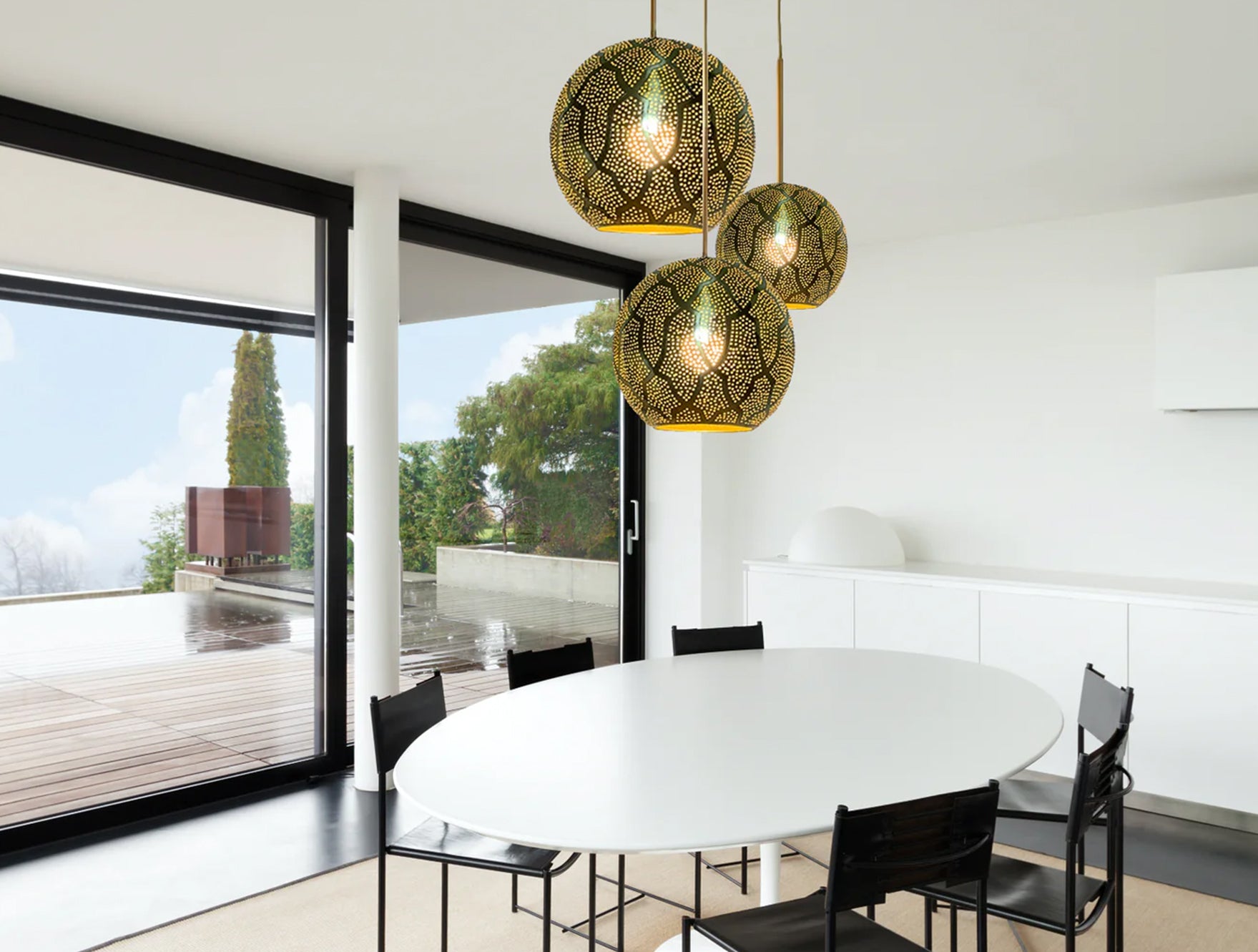 5 Green Tips for Sustainable lighting
Sustainability is not an option but a need of the hour. There are plenty of ways to reduce your carbon footprint but it all comes down to doing them diligently. Now is our time to wishfully switch ...
Read more