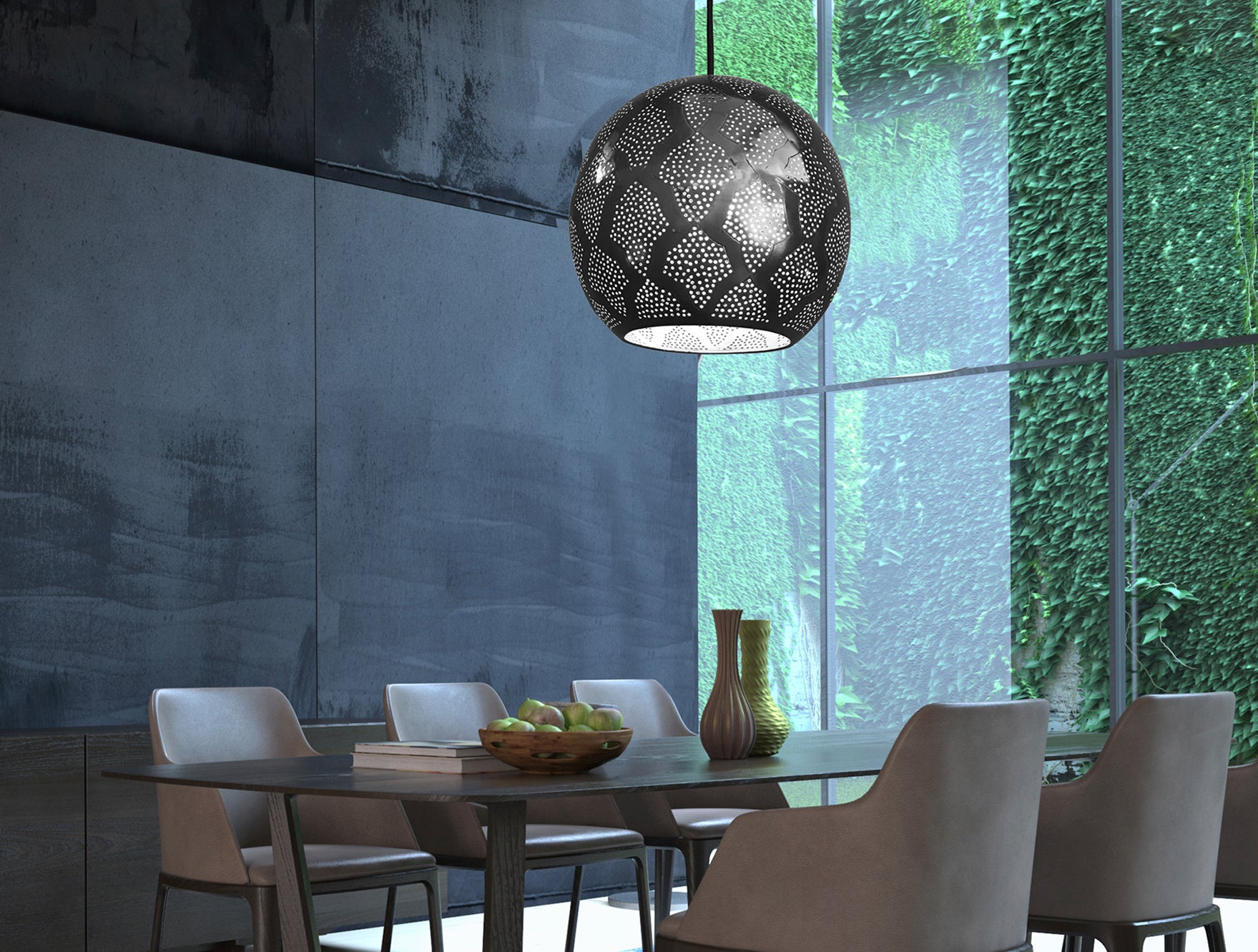 Simple Ways To Bring Your Home Lighting To Life
The living and dining area attracts a lot of guests so this is where you must amp up your décor game. It is all about making the right first impression and modern lighting is all about being a cynosure! 
If you want to design an alluring living space that leaves everyone bewitched, read on!
How to Light Up your Living Room 
The living room is one of the busiest areas in the house so you should try to bring as much light as possible, be it natural or artificial lighting. Not all of us are blessed with massive windows to bring sunlight in. But that's why we have ambient lights! 
While chalking the lighting plan make sure you have cohesive lighting fixtures that complement each other. For instance, you can use lighting from the same range of products so the room looks more 'put together'. Riad Disc Pendant Lights and Riad Table Lamp from Dounia Home have similar intricate details which will add character to the space. 
To create a statement, opt for an oversized lamp or decorative light that is daunting and daring. This will help you anchor the room well.
How to Light Up your Dining Room 
Dining rooms are usually limited to one center point. Hence, the best way to illuminate this space is by using a dashing chandelier. Include statement lighting like Amur Chandelier by Dounia Home that can instantly enhance the room!
Another great way to punctuate the dining space is by installing elegant wall sconces that have beautiful from, similar to the Kora Wall Sconce by Dounia Home can be a perfect addition to your dining experience. 
Hope these ideas inspire you to brighten up your space with a touch of glamour and luxury.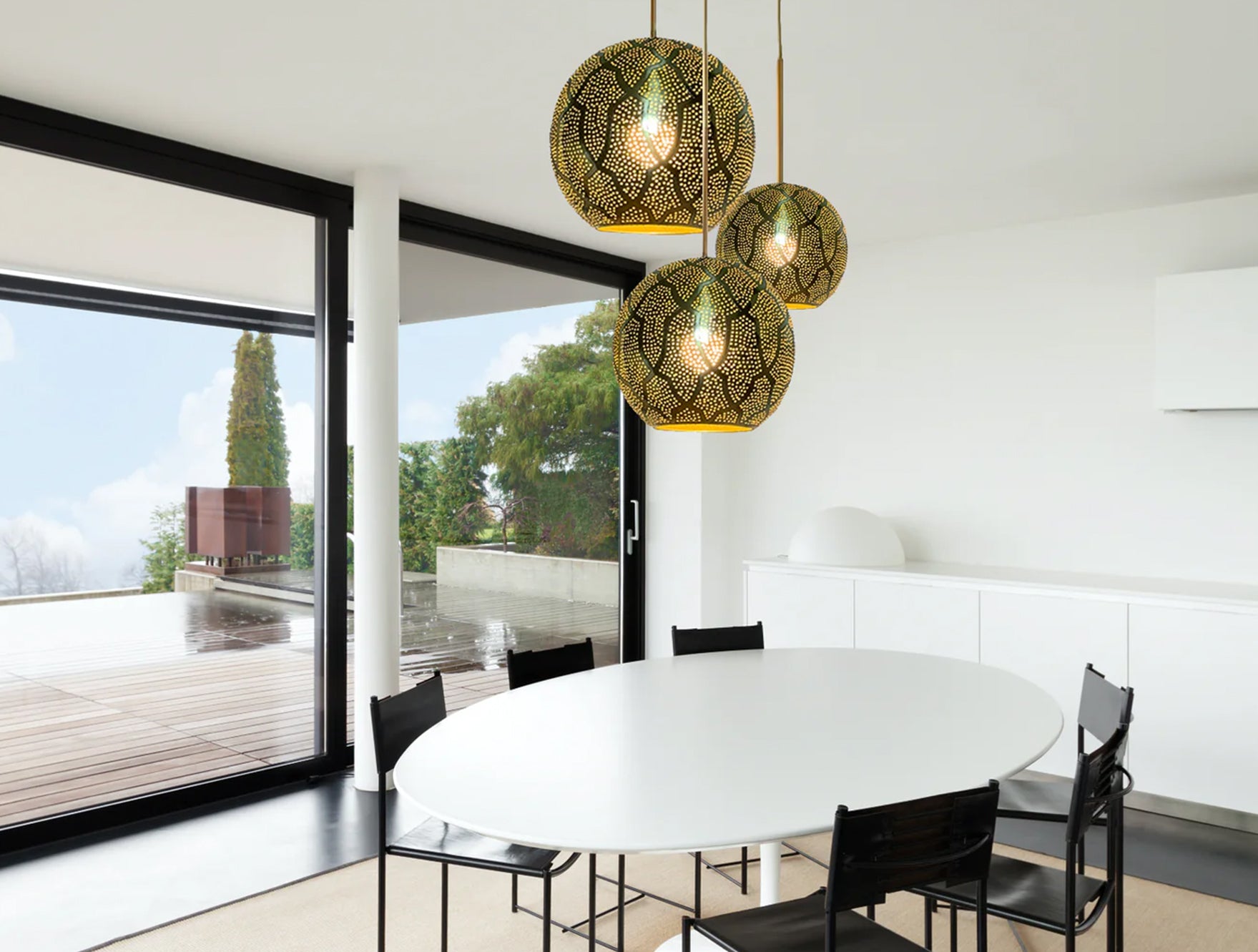 5 Green Tips for Sustainable lighting
Sustainability is not an option but a need of the hour. There are plenty of ways to reduce your carbon footprint but it all comes down to doing them diligently. Now is our time to wishfully switch ...
Read more