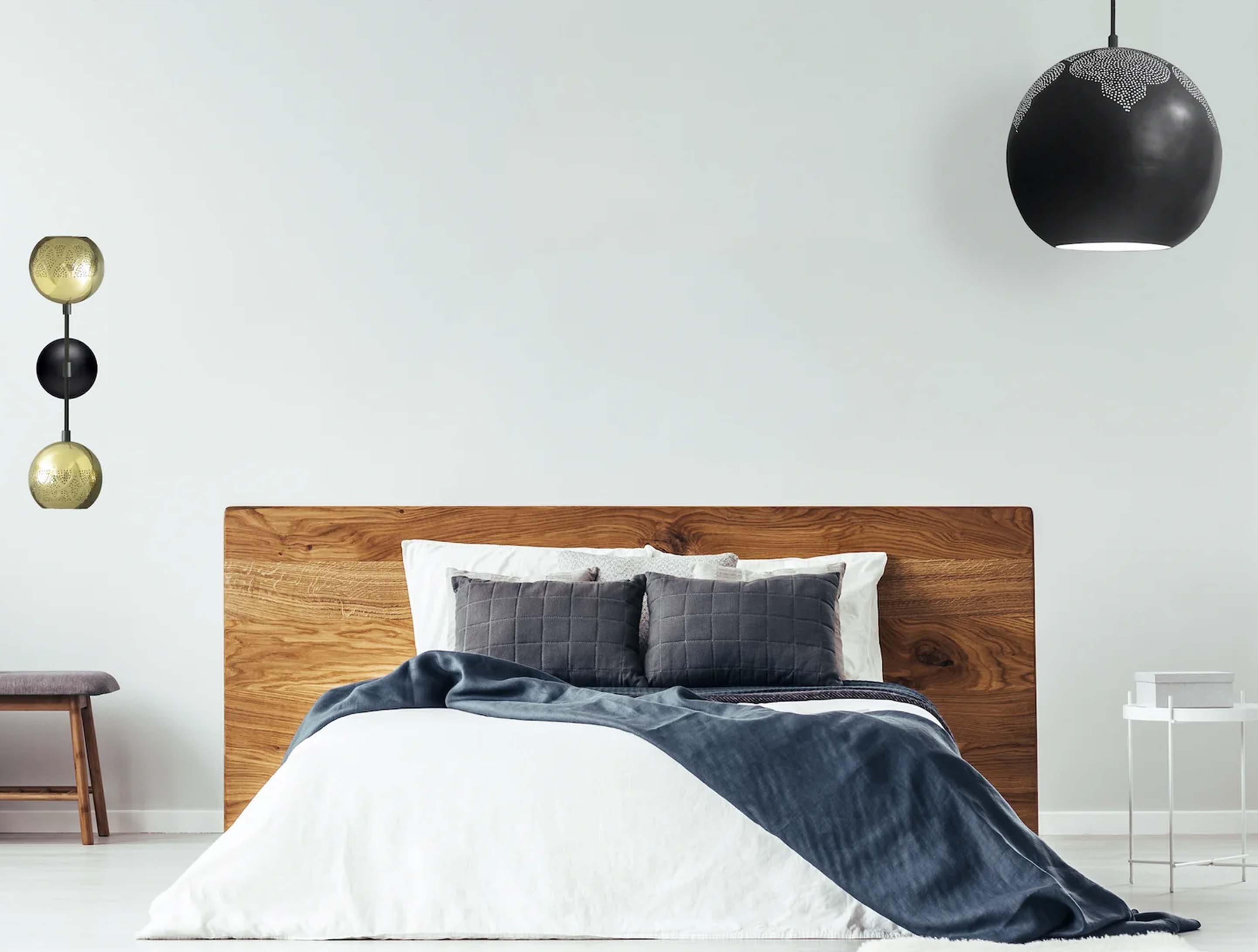 How To Hang Wall Sconces
// SETTING THE HEIGHT FOR A READING LIGHT 
To determine the mounting height, measure from the floor to the bottom of the shade — the sconce should be eye level when you are sitting on the bed.

//
 

 INSTALLING A

 BATHROOM

 LIGHT 

In bathrooms, wall sconces are ideal for mirror lighting. White or off-white glass is best because the diffused light will permeate the entire space and the color of the light will be good for using the mirror.

If you are using small sconces measure from the top of the mirror to one-quarter of the way down to establish your center mounting height.

FOR MORE TIPS REFER TO OUR LIGHTING GUIDE

 
NEED EXPERT ADVICE?
CONTACT US
 

HERE AND WORK WITH OUR TEAM OF PROFESSIONALS.